Stand-On Mowers
Expanding on our zero turn lineup of commercial lawn mowers, the SRS™ Series of stand-on mowers delivers the kind of heightened productivity that has become synonymous with the Ferris brand, in a stand behind machine. Precision-engineered for superior maneuverability and balanced stability and traction, the ergonomically designed SRS™ Z1, Z2 and Z3X mowers are loaded with innovative features that live up to Ferris' unwavering commitment to quality.
---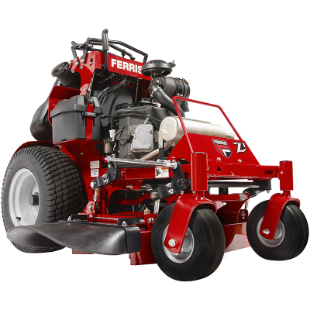 SRS™ Z1
The SRS™ Z1 offers all of the same great productivity and comfort as the larger SRS Z2, but in a more compact package. With smaller mowing deck options, the Z1 is optimal for navigating through tight gates or loading on smaller trailers. True to the Soft Ride Stand-on (SRS) series, the adjustable operator platform on the Z1, features suspension technology, offering operator comfort and performance.
MORE INFO
EMAIL
---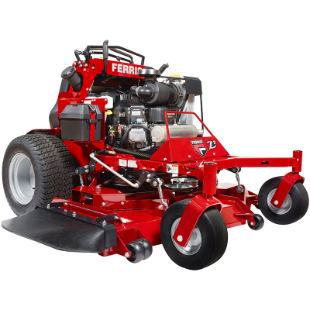 SRS™ Z2
The Soft Ride Stand-On SRS™ Z2 raises the bar with our adjustable operator platform, which features suspension technology that optimizes operator comfort and increases productivity! The superior balance provides stability and maneuverability that exceeds expectations for traction and handling.
MORE INFO
EMAIL
---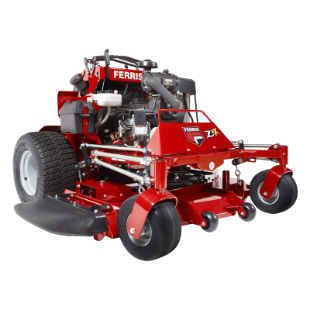 SRS™ Z3X
Built to deliver superior traction and performance, the SRS™ Z3X raises the bar for stand-on productivity. With all-new 52", 61" and 72" deck options, the Z3X increases productivity without sacrificing the trusted Ferris cut quality. A pivoting front axle allows the Z3X to grip on steep inclines, meaning you can mow safer and more efficiently on even the most difficult yards.
MORE INFO
EMAIL
---